How to Build a Rabbit Condo

Click Above to Watch the "How to Build a Rabbit Condo" Video Now
We suggest that you first watch the "How to Build a Rabbit Condo" video above, then see below for detailed instructions on how to build an indoor hutch for house rabbits using 14-inch wire squares (sometimes called NIC or "neat idea cubes"), a list of materials needed, and plans for cutting the wooden base and shelves from one sheet of plywood. Please note that the materials list is about 10 years old, so the prices are no longer realistic.
Step-by-step, detailed condo construction instructions
Below is the plan for cutting the four pieces from a single sheet of 4'x8′ plywood.
The area indicated with the blue X is to be removed.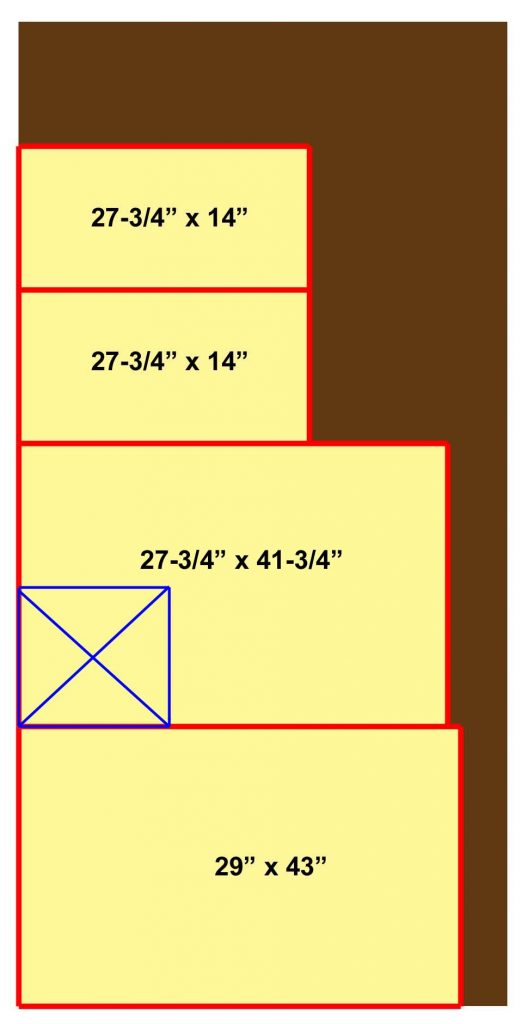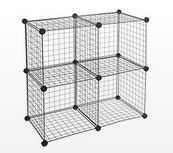 The 14-inch wire squares, used for assembling storage cubes, are available from Amazon.
Whitmor Storage Cubes – Stackable Interlocking Wire Shelves – Black (Set of 6)